Discover #COMMUTERS
HappyCulture launches a concrete and operational solution to facilitate your life choices!
Join the community and subscribe to the #COMMUTERS card: no points to accumulate & no objectives to reach. Simply the guarantee of a secondary room when you travel regularly!
No need to keep two homes when you choose to move away from your place of work, #COMMUTERS makes your country house project a little less fuzzy.
With #COMMUTERS, don't look for your secondary room anymore!
#COMMUTERS, a simple, no-surprise & tailor-made offer
Do you travel regularly for your work ? HappyCulture offers you a simple turnkey solution, with no surprises & tailored to your needs !
- Simple: Commuting has never been easier with #commuters. Whenever you need to travel, and in order to make your life choice intuitive and harmonious, #commuters makes your stay easier.
- No surprises: Whatever your habits and needs at the time, having a secondary room at a hotel has never been more convenient. Also benefit from year-round price caps.
- Customized: #commuters frees your mind and provides you with your own room when you're not living where you work. Join & discover everything that makes your daily life easier and your night away from home more enjoyable.


Tell us your hotel & your schedule at commuters@happyculture.com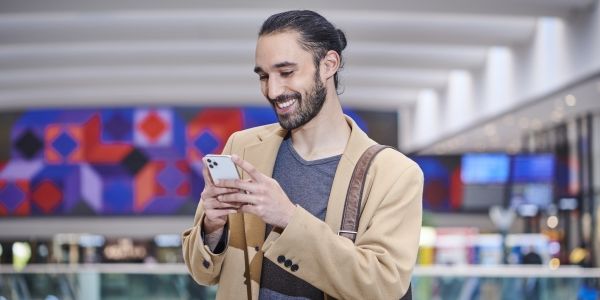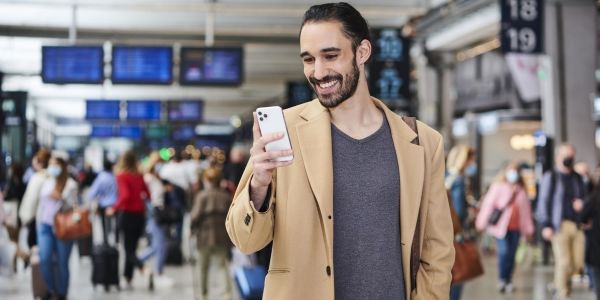 #COMMUTERS, secondary appart hotel for your business trips
It's hard to organize your daily life when you live far from your work. You are tired of moving from hotel to hotel, of making endless commutes, and you don't want to invest in a second home closer to your office ? HappyCulture has the solution you need, with its #Commuters offer: a secondary hotel apartment for all your professional trips.
More Information
Less information
#Commuters : discover our secondary room offer for professionals
For professionals who regularly visit the same city, HappyCulture has created Commuters, a rental offer to make your favorite hotel your second home.
Because it is not always possible to work just next door, HappyCulture has imagined an offer that allows you to have a pied-à-terre at your disposal for each professional trip in the same city. With Commuters, enjoy a room in an apartment hotel, which you can return to each trip.
Just like a second home, you will have all the leisure to leave some things there to avoid being overloaded with each trip. Like a hotel, you will enjoy all the comfort of a fully equipped room and the establishment's services.
Services adapted to your stay
For professionals who travel to the city for a few days a week or a month, the Commuters offer provides a flexible, discounted individual accommodation solution. By purchasing an annual card for a specific hotel, you can stay at that hotel for at least 4 nights per month.
Each time you stay at the hotel, you can leave your personal belongings in a mobile closet. They will be stored safely and securely before being returned to your room for your next stay. You then have access to all the free services of the hotel and all the comforts of the room, but also to all the services à la carte.
Secondary apartment hotel for your business trips: the advantages
As professionals who travel often know, it is never easy to find a hotel close to the workplace, within a defined budget, with all the expected comfort. This search is time consuming, as is getting used to the different establishments each time.
With the reservation of a secondary apartment hotel, the stress of finding a hotel for each trip, of taking your whole house in your suitcase, and of paying the full price for a few nights, is over.
The Commuters offer eases your mind and your wallet by providing a practical accommodation solution that offers you all the comfort you need for your well-being, and takes care of your personal belongings while you are away. An offer that combines all the conditions to work serenely.
Your secondary apartment hotel in every major city in France
The world of work has never changed so much in recent years. If new technologies facilitate exchanges throughout France, it is sometimes necessary to go on site. It is to facilitate your professional travels that we have set up the Commuters offer in many hotels of the biggest French cities.
Business trip to Paris
As the country's central point, the capital is both a tourist mecca and a city of choice for business meetings. Very well served by public transport (airports and TGV stations), access is easy from any French city. Business trips to Paris are therefore frequent.
Business trip to Nice
Served by the 3rd largest airport in France and a major TGV station, Nice is the ideal destination to organize a professional meeting. Numerous spaces are available to host business events in Nice, such as the Nice Acropolis Convention Center.
Business trip to Bordeaux
For a company seminar or a professional event in the southwest, the city of Bordeaux offers an ideal setting for work. The airport and the TGV train station provide quick access from Paris and many other French cities. The many seminar rooms and the Palais des Congrès host many professional meetings in Bordeaux each year.
Business trip to Toulouse
Among the largest cities in the southwest, Toulouse is a city with a remarkable economic dynamism. It is an interesting place for events between professionals of the Occitanie region, but also with collaborators coming from the whole France.
Business trip to Marseille
Marseille is an excellent location for business events, with excellent transport links. Numerous small and large spaces are dedicated to meetings between collaborators in Marseille, and the working environment is very pleasant. Delegates from all over the world gather here every year.
Business trip to Lyon
The Lyon metropolis benefits from its central location in France to position itself as a reference city for the organization of professional events. The airport and the TGV train station facilitate access from all French cities, and many areas are conducive to work: the Confluence business district, the Cité Internationale...
Business trip to Strasbourg
For professional exchanges in eastern France, Strasbourg is ideally located. As the seat of the European Parliament, the city also offers an opening to different countries (Germany, Belgium...), making it the perfect destination for European professional meetings. It is also easily accessible from Paris, which also favors international events.
Business trip to Nancy
Not far from Strasbourg, the city of Nancy offers the same advantages. Its proximity to the Swiss and German borders allows for exchanges with foreign countries. Nancy is a business city where many professional events are organized every year. It is therefore a destination of choice for business tourism.
Business trip to Aix
Only a few kilometers from the city of Marseille, Aix-en-Provence offers a quieter setting to work. Ideal for team building, the city also has many spaces for professional events, such as congresses, seminars or study days.
Are you tired of changing hotels every time you travel? Find your pied-à-terre by taking advantage of the Commuters by HappyCulture offer, and book your secondary hotel apartment for your business trips.
FAQ #COMMUTERS
How does #COMMUTERS work?

#COMMUTERS is the concrete and operational solution to facilitate the life choices of workers who travel frequently. Subscribe to the annual card for 50€ and benefit from exclusive advantages all year round: room guarantee until 12:00 am on D-Day, tourist tax included, secure personal locker room etc...

How can I book #COMMUTERS?

For all Commuters reservation requests, we invite you to contact us at the following email address : commuters@happyculture.com

Our teams will contact you to define your needs and agree on the frequency of your visit.

What are your cancellation policies?

Your room is guaranteed until D-day 12am.
Our #Commuters hotels for business trips
Committed Hotels
HappyCulture is a family of hotels that takes its social commitment seriously. Our clients are business and leisure travellers who are looking for quality hotels that are environmentally conscious.
There is a feel good hotel for you on the menu. In Paris, Nice and nine other cities in France, our 43 establishments distil the HappyCulture philosophy in all modes.
So the choice is yours! We offer you ultra stylish boutique hotels for your pleasure stays, and well-equipped office hotels for your business trips. Depending on what you want to do, you can choose a place with a bar or a restaurant in the local area, or a quiet place dedicated to your nights.
Whatever your preference, you can always count on modern comfort and a B.B.S. breakfast. That means good, beautiful and healthy. Three virtues that we combine in veggie or vegan mode, on request.
The icing on the cake is that the key to our hotels is a sesame that gives access to all our hotels. Take advantage of this to punctuate your visit to Paris or Nice with breaks during which you can refresh yourself. Finally, don't forget to connect to the HappyCulture portal, our solution to benefit from all our online services. Indeed, at HappyCulture the little attentions are declined off and online. Check-in, check-out and more, save time and pleasure by avoiding the administrative hassle of the reception.